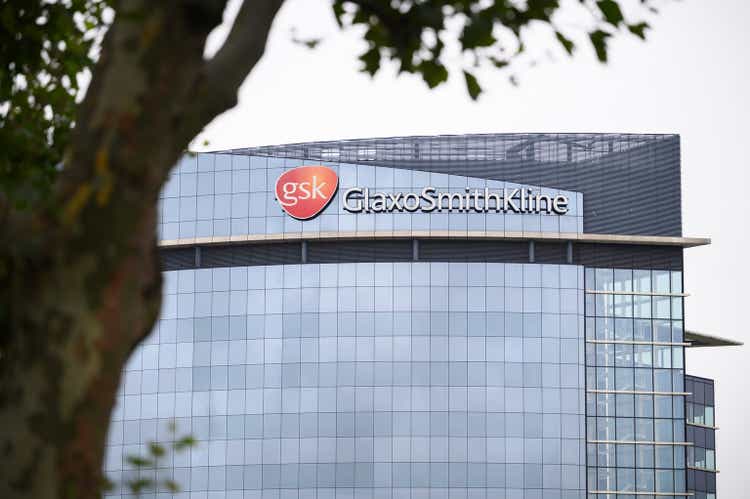 Monday, July 18, is set to be a big day for GlaxoSmithKline (NYSE:GSK) — and the London Stock Exchange — as the UK pharma giant's consumer health unit trades as a separate company, Haleon.
Familiar brands such as Centrum vitamins, Advil pain medication, Robitussin cough syrup, TUMS antacid, and Aquafresh and Sensodyne toothpastes will fall under the Haleon name. Brian McNamara, who heads GSK (GSK) Consumer Healthcare, will become Haleon CEO.
Although Haleon is seen as having a market capitalization of more than $52B, it will also carry debt to the tune of ~£10.3B (~$12.2B).
GSK (GSK) CEO Emma Walmsley knows a thing or two about consumer health as she held various roles at L'Oreal before joining GSK (GSK) in 2010. But she's not moving to Haleon.
The demerger allows legacy GSK (GSK) to focus on prescription pharmaceuticals and vaccines. Investors will be paying close attention to "old" GSK (GSK) which has come under more than its fair share of criticism since Walmsley took over the reins in 2017.
In 2021, activist investors Elliott Investment Management and Bluebell Capital Partners heavily criticized Walmsley's stewardship.
She will be under tremendous pressure to right the ship given GSK's (GSK) performance compared to its peers over the last five years. Only Bayer (OTCPK:BAYZF), whose business spans beyond pharmaceuticals, has performed worse.

5-year price return for selected European pharma stocks
Like other large pharmas, M&A will be on Walmsley's radar. In late May, GSK (GSK) said it was buying pneumococcal vaccine maker Affinivax for a $2.1B upfront.
Springworks Therapeutics (SWTX) could be a target, according to Reuters, as the pharma giant already has a partnership with the oncology and rare disease biotech for nirogacestat for multiple myeloma.
GSK has benefitted particularly from sales increases in its speciality medicines division — at £3.1B (~$3.7B) in revenue in Q1 2022, it was the biggest driver — as well as vaccines. The shingles vaccines Shingrix accounted for 41% of the £1.7B (~$2B) in vaccine sales in the quarter.
The company's late-stage pipeline has several candidates that could add significantly to the bottom line. Among these are a respiratory syncytial virus vaccine, otilimab in rheumatoid arthritis, and depemokimab for severe eosinophilic asthma.
At least some of the late-stage pipeline will need to come through as GSK (GSK) will lose patent protection on dolutegravir, a drug found in several of its HIV treatments, in 2027. That could lead to a significant loss of revenue.
Regarding Haleon, management has stated a goal of increasing net sales at 4%-6% annually. Net debt/adjusted EBITDA is targeted at <3x by the end 2024. At the outset, the initial dividend is expected to be at lower end of a 30%-50% pay-out ratio range.
Given the current inflationary environment, 4%-6% growth may not seem all that attractive to many investors. Pfizer (PFE), which has a 32% stake in Haleon, said it will exit it after the demerger.
Some investors who will receive Haleon shares will likely act in a similar fashion. Seeking Alpha contributor George Theodosi makes the argument for why he will likely sell Haleon shares after the spinoff.