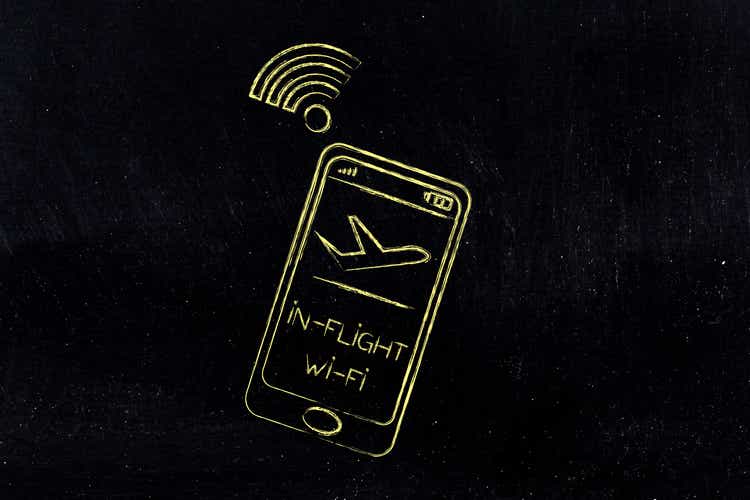 Gogo (NASDAQ:GOGO) is up 6.6% today after a positive earnings preview from Roth Capital Partners, which sees a big opportunity in the FCC's "rip and replace" program for key Chinese telecom equipment.
The FCC allocated $1.9B in funding to change out infrastructure built by ZTE (OTCPK:ZTCOY) and Huawei, part of the 2019 Secure Networks Act's Reimbursement Program.
Of that, Gogo was awarded $132M to take out legacy 3G ZTE infrastructure – and that figure could grow to nearly $334M with some congressional proposals to fund more requests, analyst Scott Searle noted.
That award marks a "huge stealth win" for Gogo, setting up a cost-effective replacement plan (potentially fully funding $334M in capital expenditures).
"We believe this would effectively accelerate a network upgrade (5G), secure an already sticky installed aircraft base (6k+), and accelerate the timing of free cash flow (depending on the FCC implementation timelines which remain unclear)," Searle said.
Meanwhile, slowing business jet and turboprop traffic probably has minimal impact on aircraft adoption trends, with only about 30% of business aircraft broadband-connected, and Gogo's global broadband partnership with OneWeb and Hughes Network Systems is "underappreciated," he said.
Gogo (GOGO) is set to report earnings before the market open on Aug. 5; consensus expectations are for $0.15 per share in earnings on revenues of $94.1M.