Saudi citizens and Jordanian residents in the kingdom alike are looking forward to the June 1 wedding of Jordan's Crown Prince Hussein bin Abdullah and Rajwa Al Saif.
Jordanians in Saudi Arabia have said they will be following the wedding closely as they look on with pride from abroad.
"I am with and support Prince Hussein choosing to marry a girl from Saudi as we are brother countries," said Sahar Aref Mufleh, a Jordanian fitness expert in Jeddah.
The Royal Hashemite Court is pleased to announce the engagement of His Royal Highness Crown Prince Al Hussein bin Abdullah II to Ms Rajwa Khaled bin Musaed bin Saif bin Abdulaziz Al Saif, and extends its sincere congratulations on this occasion pic.twitter.com/LRIq61PtRB

— RHC (@RHCJO) August 17, 2022
"Of course, I would attend the wedding if I was invited, and I will follow this celebration through TV and social media.
"May God bless them for this marriage and a good start for both countries."
The wedding is a big occasion for Jordanians and Saudis alike: Ms Al Saif was born in Saudi Arabia and lived there until moving to the US for university and her subsequent job.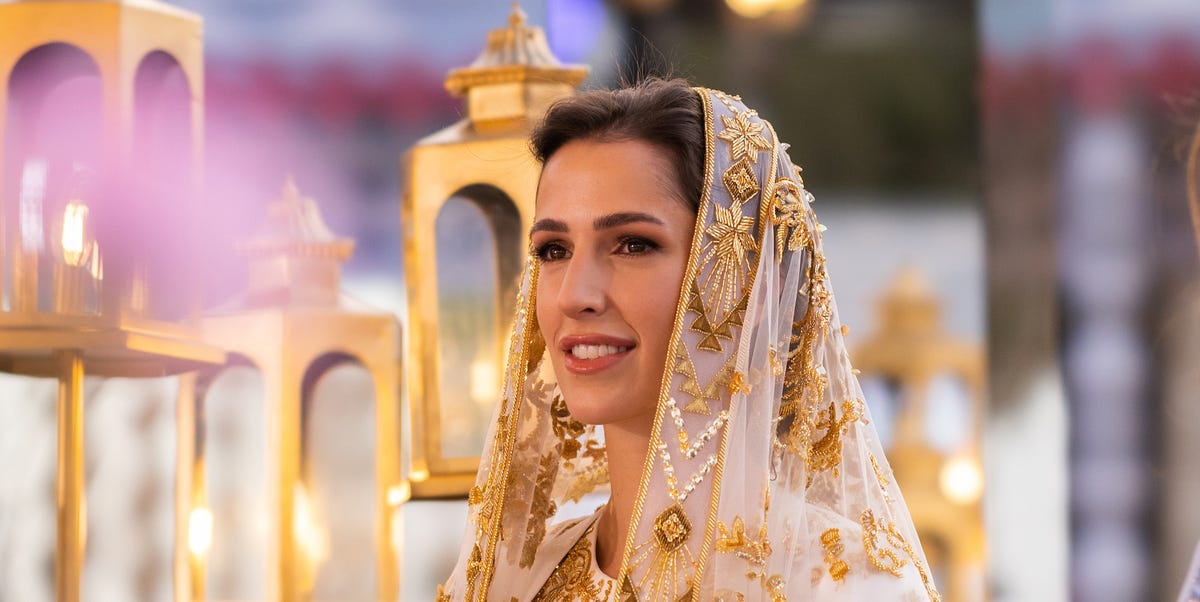 The couple became engaged at the home of Ms Al Saif's father in Riyadh last August.
"My family, neighbours and for sure the whole country will be glued to the TV screen to watch the wedding procession," said Noor Shams, a Jordanian teacher living in Jeddah.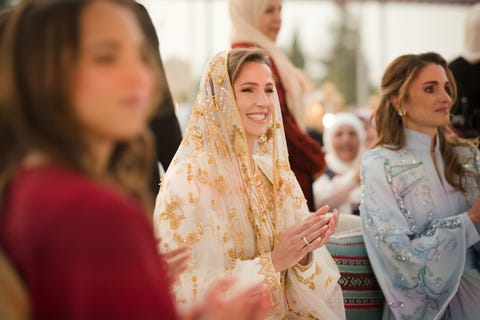 "It is a big moment for us and our history especially since Rajwa is from Saudi Arabia.
"It is a celebration of our brotherly countries strengthening their bonds, especially since Saudi has been home to us for 15 years."
Ranim Hussein recounted the "joy and celebration" felt among Saudis and Jordanians when the couple's engagement was announced.
"My sisters called me screaming with excitement," she said.
"We love our King and his family, and this is why when we saw the bride-to-be, we were overjoyed! She is beautiful and comes from our beloved neighbouring country, Saudi Arabia."
Ms Al Saif has participated in a number of Jordanian royal engagements and her soon-to-be mother-in-law Queen Rania has been giving the public small glimpses inside the wedding-planning process.
On Monday, Queen Rania shared a video showing local producers preparing items for the event.
"The marriage is significant to us as Jordanians who have always loved the royal family but it symbolises something greater that [the Crown Prince] is marrying a Saudi – it forges greater ties with the country that we can trace our origins to and most of us are related to Saudis because of our lineage," said Hashem Eyad, a Jordanian marketing officer living in Jeddah.
"The kind of reverence we have for the royal family is surely unique. I look forward to the wedding, either watching it with my family after work or during."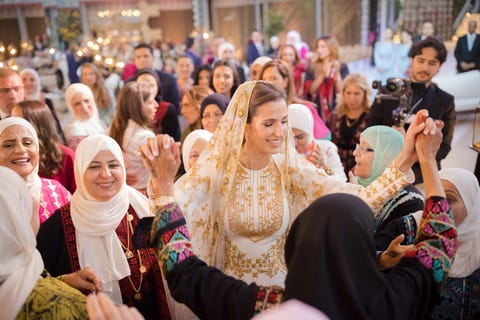 Many Saudis echoed the sentiment, including Nada Abusalem, a student living in Jeddah.
"It's beautiful. Rajwa embodies beauty and grace," she said.
"I love her sartorial choices and the grace with which she represents her family and our country. I wish them the best."